Yacht charter and destination – how and where to sail?
Whether catamaran, sailing yacht or gulet, whether sailing on your own or with skipper and crew: charter your own private yacht and set sail in the Mediterranean – either completely independently or with the help of an experienced skipper and crew if desired. Sailvation will put together a tailor-made offer for you on request, entirely according to your personal requirements and wishes. Benefit from professionally selected charter bases with which Sailvation has maintained trusting contact for many years. And if you don't yet know exactly where you want to go: Below you will find wonderful impressions of the destinations Turkey, Greece, Sardinia and Croatia.
Or just contact us and we will advise.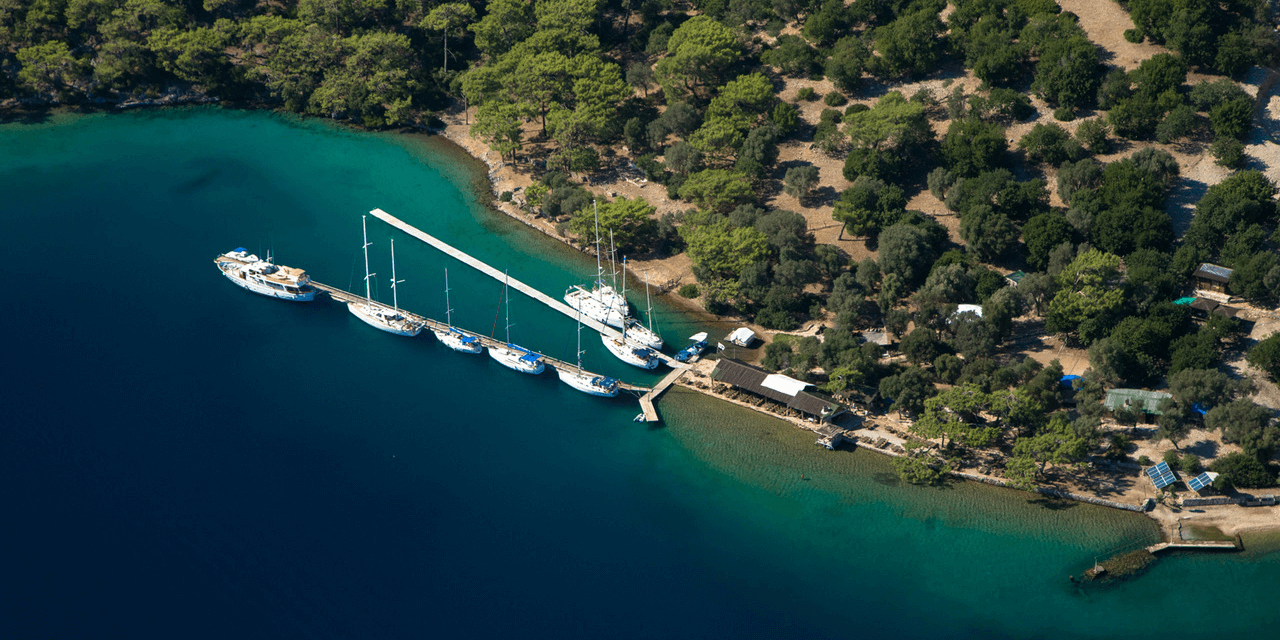 Bare Boat Charter
Whether you're a first-time charter skipper or an experienced "sea dog" – with our bareboat yacht charter offers you can sail to beautiful bays and places you've dreamed of on your perfect boat. All you need is sailing experience, a sense of adventure and a yearning for a holiday on board. Our yachts offer you maximum freedom and privacy – set sail on your own course.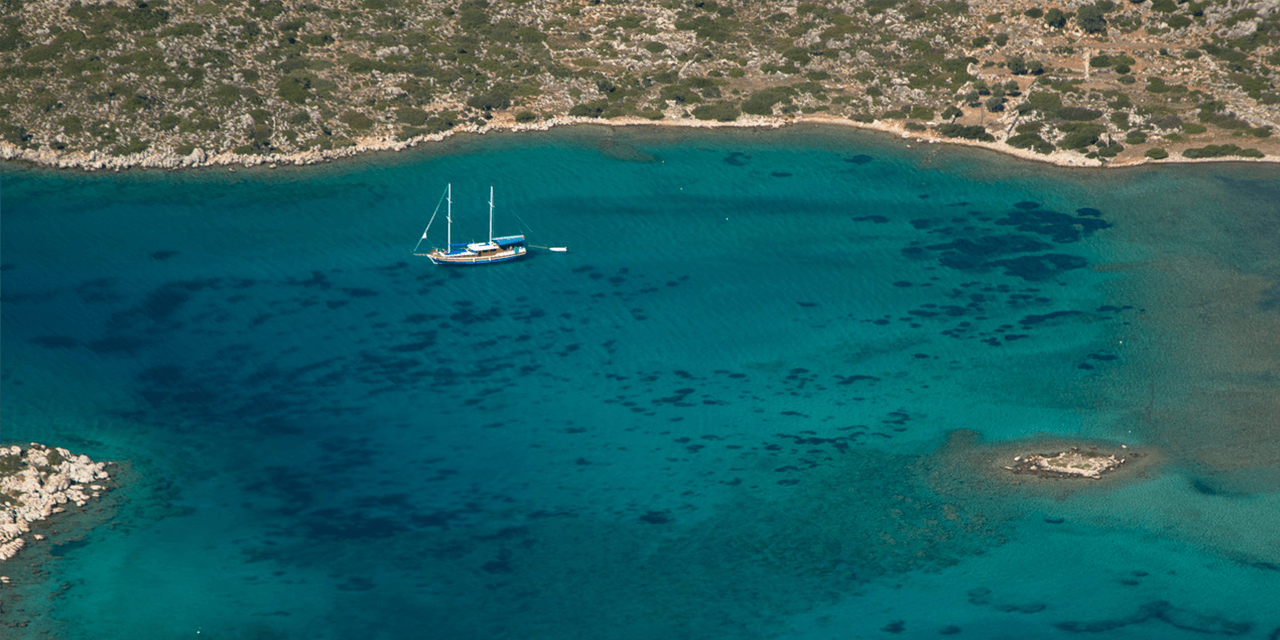 Tauchen Sie ein in den wahren Luxus des Mittelmeers: Ihre persönliche Crew bringt Sie an wunderbare Orte zum Schnorcheln und Schwimmen oder wo Sie einfach nur Entspannen und Genießen können. Erkunden auf exklusiven Landgängen malerische Landschaften und antike Orte, während der Koch für Sie bereits das Abendessen vorbeireitet. Ihre Crew und Skipper sind jederzeit für Sie da und sorgen für Ihren wunschlos glücklichen Urlaub auf einer Luxusyacht – ganz nach Ihren Wünschen und Anforderungen von Sailvation für Sie ausgewählt.
Yacht charter in the Mediterranean – breathtaking destinations
Mediterranean culinary delights, excellent wine, a pleasantly warm climate and crystal blue water: the Mediterranean combines all these wonderful holiday factors into a unique way of life. If you want to immerse yourself in relaxation and adventure with all your senses, you can set the sails yourself – or enjoy the luxury of a crewed charter. In any case, you will experience the true beauty of the Mediterranean on your chosen sailing yacht. Head for gorgeous bays and islands for swimming and snorkelling. Discover breath taking landscapes, ancient history and fascinating flora and fauna while island hopping. Or take an incredible sailing trip along the coasts to explore the cultural diversity of the areas. Start at one of our selected charter bases in the most beautiful destinations in the Mediterranean.
Turkey – from the Turkish Riviera to the Turkish Aegean Sea
Charter bases in Turkey: Bodrum | Marmaris | Göcek | Fethiye International airports in Turkey: Izmir | Bodrum | Dalaman | Antalya
Ready for a holiday in sailing paradise? Turkey's diverse coastline with its bays, islands and ancient sites is one of the most beautiful sailing areas in the Mediterranean. Whether the Turkish Riviera or the Aegean Sea – especially on holiday on your dream yacht, the wonderful Mediterranean region captivates you with all its versatility and beauty. And this is not the only reason why Turkey is the "flagship" of Sailvation's charter offers: As a skipper with Turkish roots who knows the country, you will benefit personally from my 25 years of sailing experience in Turkey. Experience not only the breath-taking nature but also the typical hospitality of the country and look forward to promising exclusive insider tips. If you like, every evening in a different recommendable restaurant or dreamy little place on the Turkish coast. Due to the good weather all year round, the sailing season lasts from April to December. We say: Rüya gezisi – dreamlike journey!
Greece – sailing holidays of divine nature
Charter bases in Greece: Athens | Kos | Corfu | Saronic gulf & Cyclades | Ionion | Dodekanese International airports in Greece: Rhodes | Kos | Athens | Corfu
"Holidaying where the gods bathe" – given the beauty of the approximately 6,000 islands and islets scattered in the Aegean and Ionian Seas, not just an allusion to Greek mythology. Crystal clear deep blue waters, ancient temples and amphitheatres, romantic bays and quaint fishing villages promise a dream sailing holiday and much more. Get to know the Greek hospitality at numerous beautiful places and toast to your sailing holiday in hearty Greek tavernas. YAMAS – to your health. And if you are looking for relaxation and tranquillity, discover the most remote bays Greece has to offer on your sailing trip with your charter yacht. Whether Aegina, Hydra, Peloponnese or Dodecanese – ideal sailing conditions thanks to reliable winds and plenty of sunshine hours make your sailing holiday in Greece perfect all around. Enjoy Mediterranean weather in the sailing season from April to October with temperatures around 30 to 35 degrees – being on the water is wonderful then.
Croatia – along the Adriatic Sea and its dreamy bays
Charter bases in Croatia: Split | Trogir | Dubrovnik | Pula | Rijeka | Zadar | Biograd | Murter | Vodice | Sibenik | Regoznica International airports in Croatia: Pula | Zadar | Zagreb | Rijeka | Split | Dubrovnik
Yacht charter in Croatia is more than just renting a boat and sailing in the Croatian waters. When sailing in Croatia, you will experience the unique mixture of idyllic nature with dreamy bays and famous national parks and lively harbour towns with colourful party hustle and bustle and sensational cuisine. With the right sailing yacht, a holiday full of fun and relaxation awaits you in Croatia. From the Kvarner Bay over the Kornati area to Dubrovnik (please include Dalmatia): Along the Adriatic coast, sailors discover a unique, diverse landscape. And the coast of Istria is also ideal to explore with a sailing yacht – cultural and historical impressions included. Perfect summer temperatures and steady winds promise optimal conditions for a holiday in Croatia with a charter yacht. May to October is the best time to travel here. Odbacite – Cast off!
Sardinia – a picture-perfect world along the Strait of Bonifacio
Charter bases in Sardinia: Cagliari | Marina dell'Isola | Portisco | Cannigione | Alghero | Olbia Internationale airports in Sardinia: Olbia | Alghero | Cagliari
Caribbean feeling in the Mediterranean? Sardinia is the little Italian pearl that captivates the whole world with its dreamy bays and picturesque sandy beaches. The turquoise blue crystal-clear water makes the waters around Sardinia a wonderful experience – especially from a boat. Sail to some of the most beautiful beaches in the world, such as the Costa Smeralda and Costa Paradiso. Discover cities, landscapes and ancient sites that appear as if painted on the horizon and look forward to impressive shore excursions. With a fantastic cruise along the archipelago of La Maddalena or with your own route to remote bays – with your own charter yacht, all points of the compass are open to you to explore the fantastic sea around Sardinia or sail over to nearby Corsica, The best time for your individual sailing holiday in Sardinia is from April to October.